From fuzzy ideas to focused results: Strategic planning to filter out noise and drive progress
DESCRIPTION
Have you struggled with strategic plans full of grand ideas that never get done? Does it seem like your organization spends months developing an inspiring plan that becomes outdated as soon as it's published?
Join this virtual session to learn techniques for developing focused, results-oriented strategic plans grounded in strong ideas and clear priorities. Following the example of AARP's Baldrige best-in-class-rated strategic planning process, we'll share successes and lessons learned in developing and executing a three-year plan with over 100 stakeholders involved. The principles and processes used to complete this work can be applied to organizations of any size and scale to maximize efficiency, guide creative thinking, and drive effective focus and prioritization within a strategic plan. This event is hosted by AME and the Virginia Senate Productivity and Quality Award (www.spqa-va.org), a state Malcolm Baldridge Program.
COMPANIES

Since its founding in 1985, the Association for Manufacturing Excellence (AME) has grown into the premier not-for-profit organization for the exchange of enterprise excellence knowledge. The association's 4,000 members come together through practitioner-to-practitioner experiences to explore lean thinking and other operational improvement methods, exchange best practices, and network. Through engaging workshops, plant tours, summits, and industry-leading conferences, AME members discover and implement new continuous improvement strategies to share, learn and grow. www.ame.org.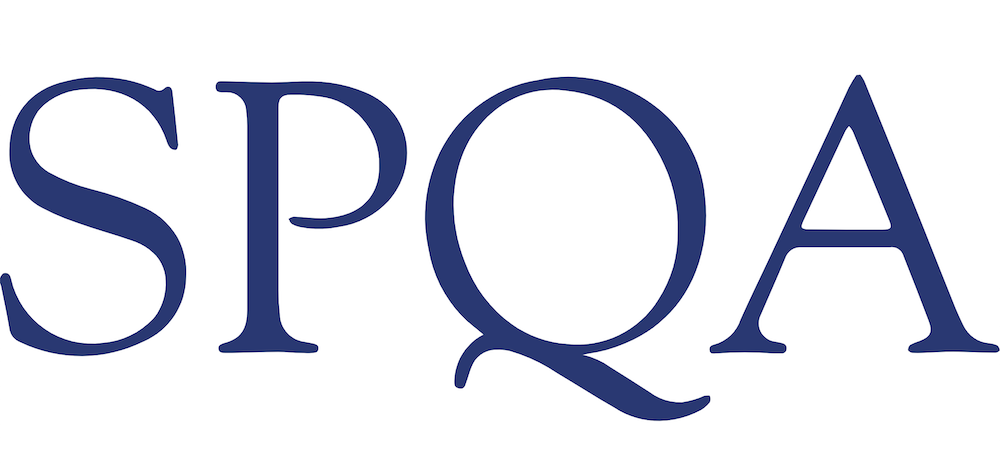 The mission of Virginia SPQA is to promote continual improvement strategies and to provide training, mentoring, and recognition to organizations in pursuit of performance excellence. SPQA is charged with administering the U.S. Senate Productivity and Quality Award recognizing the highest caliber of performance excellence. www.spqa-va.org
PRESENTER
Joshua Kersey, Corporate Strategy Director, AARP
As a corporate strategy director for AARP, Joshua Kersey leads the development and delivery of a large portion of the association's corporate strategy. He designed and continuously improves the strategic planning and management process for the enterprise; he also guides the creation and execution of strategies across key social impact areas that seek to improve the lives of those over the age of 50, from housing and workforce issues to financial resilience and community livability. He also provides internal consulting and expertise for large cross-functional projects and critical business processes.
Previously, Kersey helped build the internal operational consulting team for AARP and led projects that increased efficiencies and drove new operating approaches across key functions and value streams. Prior to AARP, he served as an on-site management consultant and team lead within federal agencies across the Departments of Homeland Security, State, and Transportation, where he developed tailored approaches to successfully drive strategic planning, organizational transformation, and process improvement in collaboration with senior executives and front-line staff. Kersey holds a bachelor's in political science from the University of Michigan and PMP, Lean Six Sigma, and ITIL certifications. 

PARTICIPANT BENEFITS
Mapping the full strategic planning and management process
Defining effective stakeholder roles and decision rights
Setting clear strategic goals and time horizons
Generating and improving results-oriented strategy ideas through logical stress-testing
Decentralizing strategy development through user-friendly guides and worksheets
Evaluating and selecting strategies for maximum impact
Developing action plans and metrics to clarify success and drive progress
Monitoring progress and evaluating results
Balancing stability and flexibility in governing changes to the plan
VIRTUAL EVENT PARTICIPATION
To fully participate in this virtual event, a high-speed internet connection, speaker/headphones, microphone and webcam are needed. While not required, you will have a better online experience if you do not use wireless internet service. A wired/ethernet connection will have a stronger signal than wireless. Make sure you download the Zoom Client for Meetings desktop application for the best experience. Do not use the version available through your web browser as it has limited features. zoom.us/download
We strive to host events that are inclusive and accessible to everyone to fully participate and engage. Live captioning will be available for this event. Please email events@ame.org if you have any questions.
OTHER REGISTRATION INFORMATION
You can become an AME member during the registration process for $150 per year and obtain the discounted AME member rate for this event. Your membership will also entitle you to a registration discount for all future AME conferences, seminars, workshops and webinars for one year.
Payment or purchase order must be received by the AME office five days prior to the event start date. If no payment or PO number is received, you will be asked to pay with a credit card or check at the event before entry.
Cancellation Policy: For paid events, enrollment fee less a $100 non-refundable registration charge will be refunded up to one week before the event. Substitutions may be made up to three days prior to the start of the workshop.
Notes: This event may be canceled by AME for any reason. AME is not responsible for incidental costs incurred by registrants. By registering for this meeting, I hereby acknowledge and agree that AME or its agents may take photographs of me during events and may use those photographs for AME's purposes, including but not limited to news and promotional purposes, without further compensation to me.